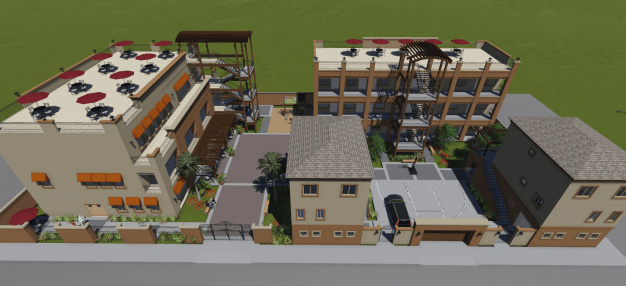 Radius recently purchased property to build the Alta Vista campus. This campus will be built to train forty church-planters each year. It will include an education building with classrooms, cafeteria and offices, a dorm, and two onsite-family houses.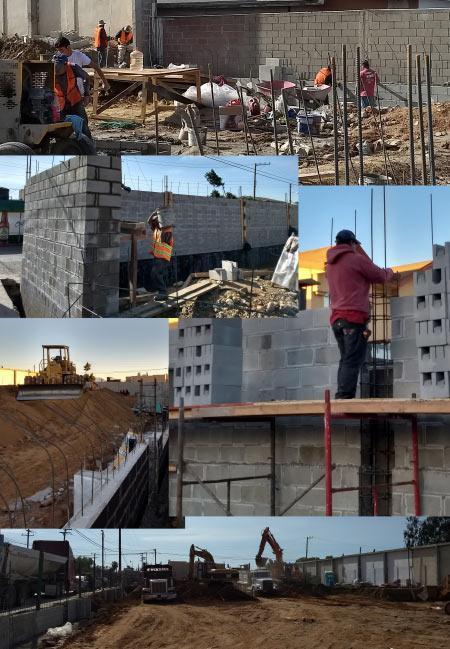 Enrollment at Radius has continued to rise each year and even with the addition of a brand new dorm in July of 2017 we have not been able to keep up with the demand. We anticipate having partial use of the Alta Vista campus in time for the 2018 incoming class, and seeing that campus completed by 2019.
The rationale for building a 2nd campus rather expanding the existing campus is for one main reason. One of the key components to Radius training is the learning and experiencing a foreign culture. Buying food, doing laundry, catching a taxi, but most of all learning a language and culture in a cross-cultural environment provide invaluable training for our students. The community that our present campus is located in has gotten used to that many "gringos" and we do not want to risk bringing in more than the community can handle and losing out on that key aspect of training. A move 15 minutes away to a new community for our 2nd campus would continue to give us the ideal environment to train.
Funds Raised to date:
$3,145,412.04
Land purchase: $515,000.00
Plans & Permits: $68,963.79
Demolition $25,258.35
Earth work/prep $147,729.28
Perimeter Wall $60,700.47
Staff House 1 and Guest Room: $186,891.19
Staff House 2 and Childcare Room: $192,194.45
Dormitories: $859,357.46
Education Center: $905,336.63
Common Areas: $166,980.42
Remaining to complete campus:
$113,000